METEO converter between weather probes and the M4016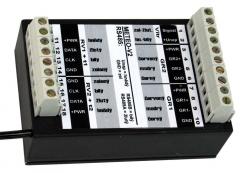 The converter between meteorological sensors and the unit M4016. With one converter can be connected:
1x Anemometer W1 or W2
2x sensor of relative air humidity and air temperature RV12
2x sensor of global radiac SG002 or CMP3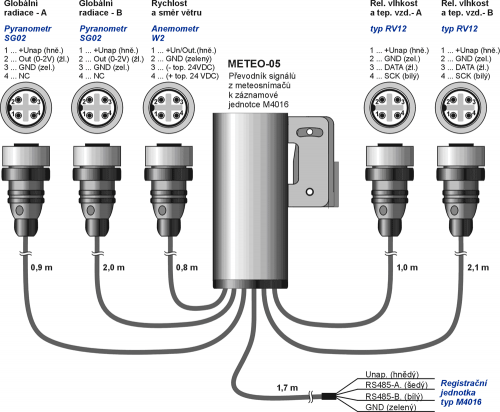 Measured values from connected sensors are saved in separated channels, which are readable by protocol FINET via serial interface RS485 and consequently are saved in measuring channels of the connected unit M4016.
Variation of the converter METEO
If the converter METEO is placed inside of the unit M4016, separate cables of sensors are connected with the converter by a screw terminal. This variation of the converter is in the next pictures.