SPZ24 external module for swithing of solenoid valves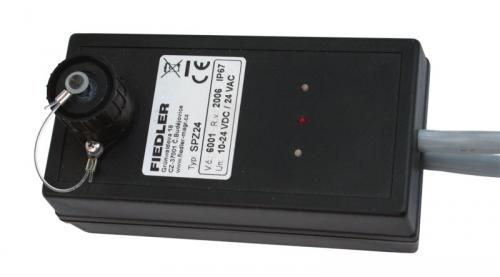 Module for switching of irrigation solenoid valves
Two semiconductor switches in each unit SPZ24
Controlling by M4016-RZ via RS485
Control from the unit M4016 via RS485
Version for switching of AC/DC valves
One unit M4016-RZ can be connected with up to 18 switching units SPZ24. Therefore, the unit can manage up to 36 irrigation valves.
The maximal distance between the controlling unit and switching unit can be up to 750 metres.
The switching unit can be powered by one cable with RS485. The size of power supply is from 12 to 24 VDC.