Snowpack measurement
Aktuální výška sněhové pokrývky v horských oblastech a její odpovídající vodní hodnota mohou být důležitým prvkem při vytváření prognóz případného ohrožení níže položených oblastí záplavou z tajícího sněhu, a to zvláště ve spojení s mimořádnou srážkovou činností spojenou často s příchodem teplé fronty.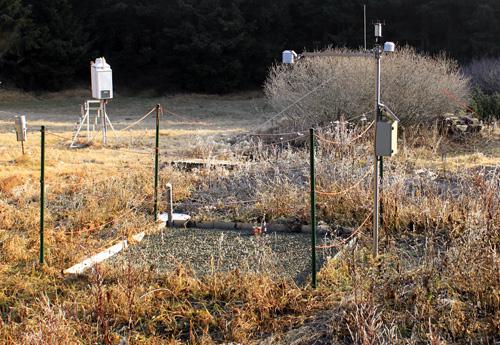 Právě pro sledování množství "vody" uskladněné ve formě sněhu v horských oblastech naší republiky jsme v posledních letech dodali a instalovali pro Český hydrometeorologický ústav více než 10 takovýchto měřících stanic.
Telemetrické stanice M4016
Všechny stanice jsou založeny na ověřených telemetrických jednotkách M4016-G3, které jsou umístěny na 3 m vysokých meteorologických stožárech. Změřená data jsou automaticky předávána několikrát za hodnimu do databáze ČHMÚ k dalšímu zpracování.
Měření výšky sněhové pokrývky
Výška sněhové pokrývky je měřena ultrazvukovým snímače US4200/RK, který je pro zvýšení přesnosti měření vybaven radiačním krytem a má pro tentopřípad speciálně nastaven měřící algoritmus.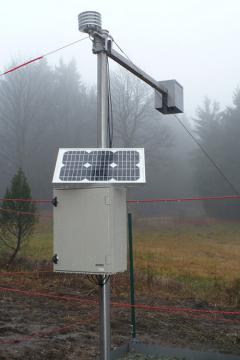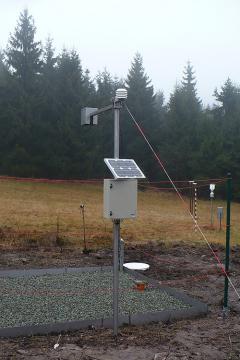 Měření vodní hodnoty sněhové pokrývky
Vodní hodnota sněhové pokrývky se měří pomocí hydrostatického snímače tlaku, který je umístěn ve speciálním, 10 cm vysokém sněhovém polštáři o průměru 3 m. Polštář je naplněn ekologicky nezávadnou nemrznoucí směsí a je překryt vrstvou písku a štěrku, aby jeho povrch splýval s okolím. Velká plocha polštáře snižuje chybu měření danou soudružností sněhové pokrývky na okrajích polštáře.
Měření a záznam dalších veličin
Ke sněhoměrným stanicím je kromě výše uvedených čidel na sledování hmotnosti a výšky sněhové pokrývky časo připojeno i množství dalších snímačů. Vedle měření teplot vzduchu a půdy v různých hloubkách, rychlosti a směru větru nebo relativní vlhkosti vzduchu je to například i překlápěcí člunkový objemový průtokoměr pro stanovení množství a intenzity odtékající tající vody z plochy definované sněhovým váhovým polštářem.